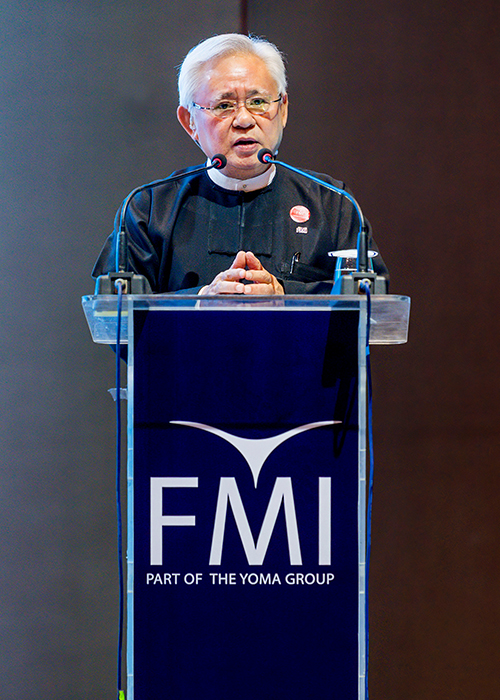 FMI is entering into its 30th year and it's a quarter century old. While we celebrate the success of the last 29 years and the collective effort it has taken to reach these heights, we will continue to pursue long term strategies to develop our businesses, our people and our culture.
What we are facing today is quite different from when we started in the 1990s and even during the first decade of the new millennia, there has been major transformation in our country. The change in political and economic landscape requires us to review the way we think, act and do business and make strategic changes to prepare well for the future. Our focus will remain on promoting transparency and exemplary standards of corporate governance. This has formed the bedrock of our success and is the reason we have attracted so many prestigious international partners.
FY2019 clearly demonstrates that our conglomerate structure of focusing on four key pillars of business – Financial Services, Healthcare, Real Estate and Tourism and has enabled us to post another year of profits despite the overall slowdown of the economy.
I would like to thank the Board once again for their leadership and direction and to our partners and stakeholders for their strong support. I would also like to extend our gratitude to all our employees for their contributions to our success in FY2021. Our employees have been quick to recognise their customers' changing needs and have responded efficiently and effectively, and continue to focus on the human touch that sets FMI apart. As the pace of change accelerates, the ability to adapt will give us a competitive edge.
Last but not least, I thank you, our shareholders, for your continuous support. All of us take great pride in the company we have built over the past two and a half decades and we consider it a privilege to serve you and truly believe the best is yet to come.
Yours Sincerely,
U Theim Wai @ Serge Pun
Executive Chairman